These days, there are many abandoned and orphaned children in Cambodia. Most Cambodians live in
poverty, constantly struggling to survive. A lot of children are abandoned and orphaned simply because
no one is able or willing to take care of them.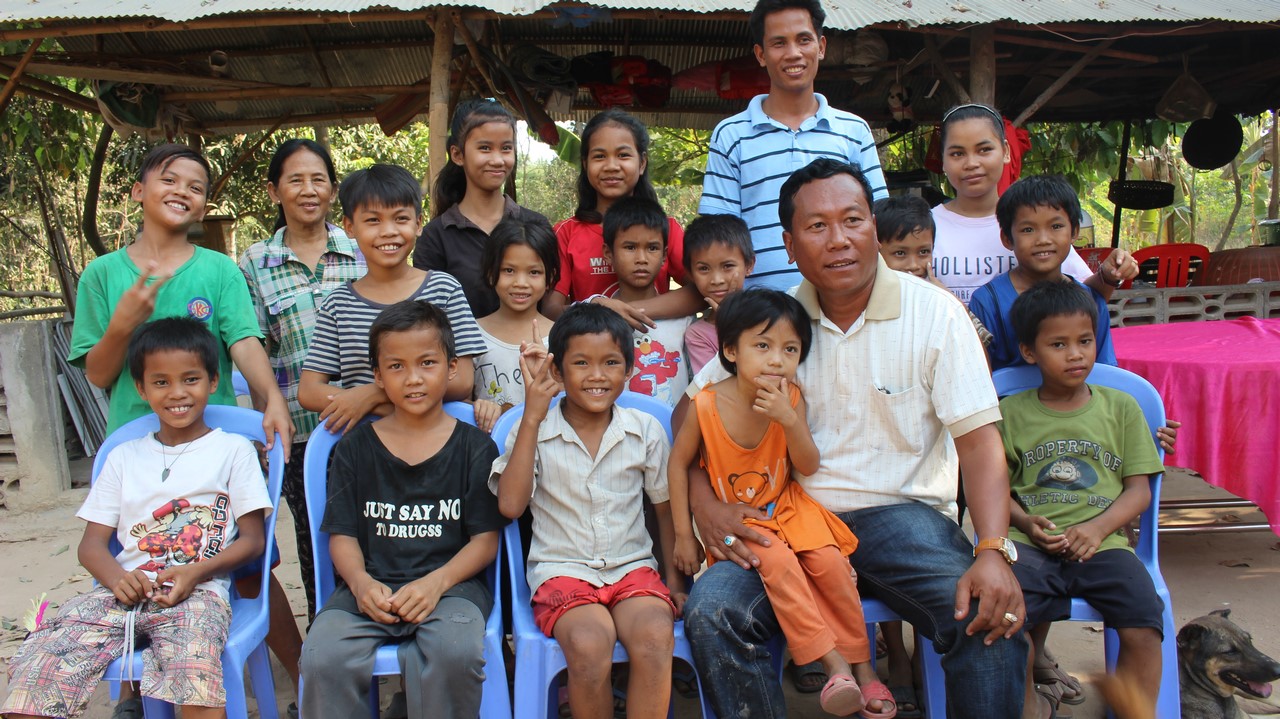 Several factors contribute to these extremely challenging circumstances in Cambodia. First, the majority of family incomes are below the poverty
line. Many people immigrate to other countries to work to support the family, but some never return. They leave children behind with grandparents
or other relatives who are eventually unable to care for the children. Unfortunately many of these children are forced into child labor—girls work
as maids, and boys work to raise animals, beg for money, or pick up recycling on the side of the road in an attempt to make a living. Another
issue is that Cambodians often marry young and have limited education about birth control. When children are born, parents find that they cannot
support them financially or emotionally, and thus leave their children at the hospital or pagoda. Third, many children are abandoned because
their parents have terminal illnesses or diseases such as HIV, cancer, diabetes, or heart disease. When the parents pass away, their kids are left
behind—only to fall victim to drug trafficking, child labor, sex trafficking, and other forms of exploitation that are heartbreakingly common. Also,
there are many long-lasting effects from wars that ravaged the country. For example, countless landlines were left behind that kill and disable
people who are going about their everyday life. These are just some of the many obstacles that Cambodian kids are facing each day.
These children need our help. Please pray that God's hand would be upon Cambodia, that He would rescue these children to have a better life,
and that He would rebuild Cambodia for Jesus Christ.
Through God's calling on my heart, I began to run New Hope of Orphans in 1999 as a way to care for these children. I want to pass my dreams
to them so that they realize that God is caring for them even in the midst of these difficulties. They can find hope, dreams, and ultimately Christ.
My dream is to build a new generation of Cambodians.
Today, we are serving approximately 400 children at 16 locations. Our vision is to reach out to 1,000 children through children's homes in each
province of Cambodia. We cannot do this alone. We need your support. Currently we have 16 homes, but due to limited funds, we are unable
to expand and see our plans come to life. I encourage you to reflect upon our heart and our vision, and consider supporting us prayerfully and
financially in order to love these children in the way that Jesus has commanded us to. Please reach out with any questions or concerns; it is our
joy to partner with you so that He may be glorified and these children may be loved. Together we will see a generation of Cambodian children
rising up to live for Christ and change their nation!